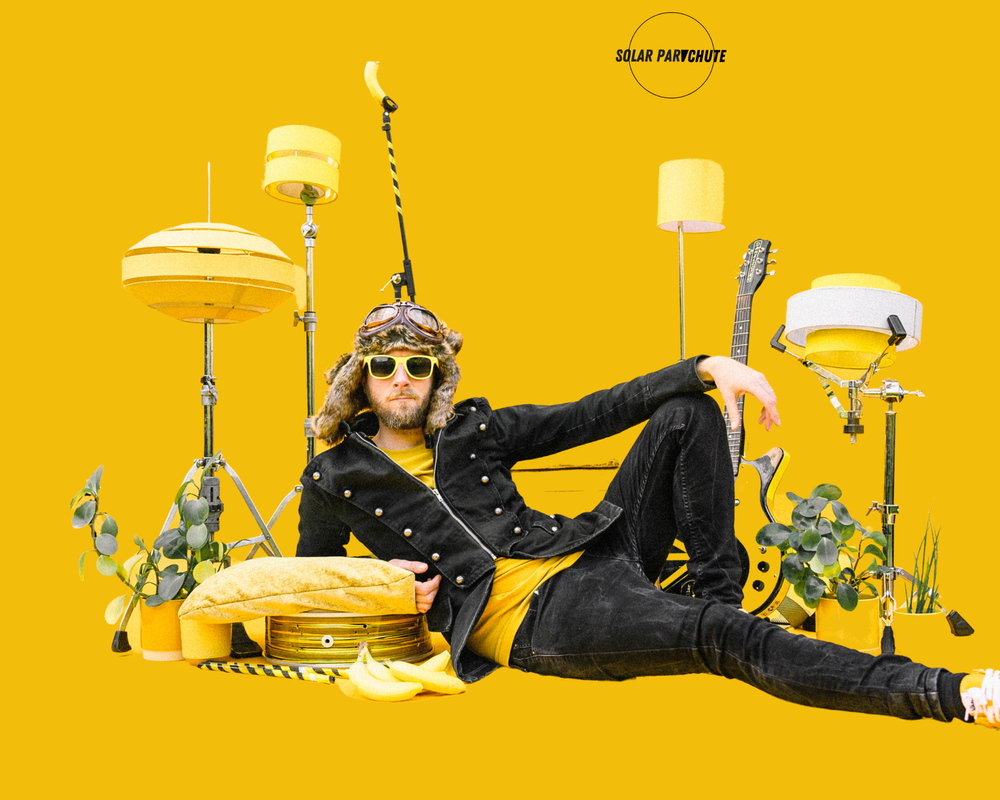 Solar ParAchute AKA Gaet Allard is a London based Rock Artist, multi-instrumentalist,songwriter and producer.
A wild ride of futuristic Rock and Roll
"Gaët Allard is dynamite behind the drums, an explosive energy. And from this, a kind of trance fills the listener." (Tohubohu) 
"An exciting and immensely talented artist that we've only begun to just scratch the surface of."(MusicBoxPete)
"Noughties indie feel with crunchy guitars and an atmospheric vocal."(IndieCentralMusic) 
"This is exactly what you need if you have been back to work this week. It's exactly what you need if you're still stuck indoors." SOUND INDIE.
"This track makes you want to sing along from the beginning and dance like an idiot around the room." INDEPENDANT MUSIC NEWS
"Listen to 'In the Sound' and be blown away" 
MUSICOFUTUR
"A musical canvas that is waiting to be looked at by the adoring public" MUSIC BOX PETE
"Solar Parachute returns with incredible new single" GRAPHITY VIBE
"Check it out, I urge you to get this cranked up and dance into a stupor."INDIE SOUND